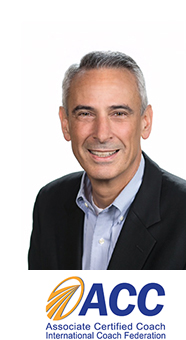 Profile of Vincent Randazzo, Principal and Founder
Capitol Knowledge LLC
Vincent Randazzo is an International Coach Federation (IFC) designated Associate Certified Coach who works as a consultant offering leadership development, coaching and public affairs services to corporations and not-for-profit organizations and their executives.
As an executive leadership coach, Vince partners with his clients in a thought-provoking and creative process that inspires personal and professional growth. His coaching clients have included engineering, technology and financial services professionals, as well as leaders in government and the military.
Buttressing Vince's coaching practice is a professional, managerial and executive leadership career spanning more than three decades in government, business and public policy. He served as Senior Vice President at both Wachovia Corporation, and then at the PNC Financial Services Group where he prepared senior executives in the companies on how to effectively engage community stakeholders, lead industry coalitions and advance public policy initiatives that were important to the strategic success of the organizations. As an executive with the Business Roundtable, an association of CEOs of leading U.S. companies, Vince instructed corporate leaders on numerous engagement efforts that successfully achieved the organization's strategic objectives.
 
While working on Capitol Hill, Vince served as a staff leader for two key committees. As Chief of Staff to the House Rules Committee, he led a 25-person staff, and advised Congressional leaders and committee chairs on the development and execution of successful strategies that advanced the majority party's agenda. As the Deputy Minority Staff Director of the House Financial Services Committee, he worked as a team leader of staff professionals responsible for press operations, speechwriting, and strategic planning during consideration of the Dodd-Frank Wall Street Reform and Consumer Protection Act.
 
Vince completed George Mason University's professional training program in Leadership Coaching for Organizational Performance. He is a graduate of Eastern Michigan University with a Bachelor of Science degree in political science and George Mason University with a Master of Arts degree in economics.