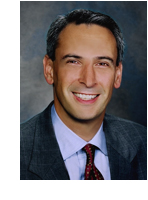 Profile of Vincent Randazzo, Principal and Founder
Capitol Knowledge LLC
Vincent Randazzo has more than 30 years of extensive professional, managerial and executive leadership experience in government, business and public policy. He served as a senior public affairs leader for two Fortune 50 companies, a public policy trade association executive, and a staff leader for two committees on Capitol Hill.
Randazzo has a long track record of executing public policy strategies that produce results. As a Senior Vice President and the Director of Government Affairs for Pittsburgh-based PNC Financial Services Group, he opened the company's first government affairs office in Washington, DC. While there, he developed a senior executive program for engaging elected officials in their communities, established industry coalitions, led several trade association government affairs committees, and built the infrastructure to communicate public policy activities and priorities with employees and other stakeholders.
As a Senior Vice President and the Director of Government Relations for Charlotte-based Wachovia Corporation, Vince directed all of the legislative, political and public policy activities of the corporation and its various lines of business. He also served on the management team that set operational policy for the Legal Division. While there, he integrated his department into the regular strategic planning processes of market leaders, and created partnerships with community leaders and consumer advocates to address local market concerns.
 
Randazzo is also an experienced trade association executive. He served as Director of Public Policy for the Washington, D.C.-based Business Roundtable, an association of CEOs of leading U.S. companies. There he provided leadership and direction to three CEO-led public policy task forces, and led many of the organization's direct lobbying, coalition management, grassroots and grasstops advocacy, and voter education programs.
 
Randazzo is a 20-year veteran of Capitol Hill, mostly as a professional staff member of the House Rules Committee and a senior aid to Representative David Dreier (R-CA). As Rules Committee Chief of Staff, Vince served as the Chairman's senior floor expert and chief legislative strategist. He managed the 25-person committee staff, and worked with Congressional leaders and committee chairs to schedule legislation and develop and execute legislative strategies and decisions on behalf of the majority party.
 
Randazzo finished his career on Capitol Hill as the Deputy Minority Staff Director for the House Financial Services Committee. There he directly managed staff responsible for press operations and speechwriting, and coordinated communications and strategy with House leaders and Republican Members of the Committee during consideration of the Dodd-Frank Wall Street Reform and Consumer Protection Act.
 
Randazzo is a graduate of Eastern Michigan University with a Bachelor of Science degree in political science and George Mason University with a Master of Arts degree in economics. He also completed an International Coaching Federation-certified professional training program in Leadership Coaching for Organizational Performance.